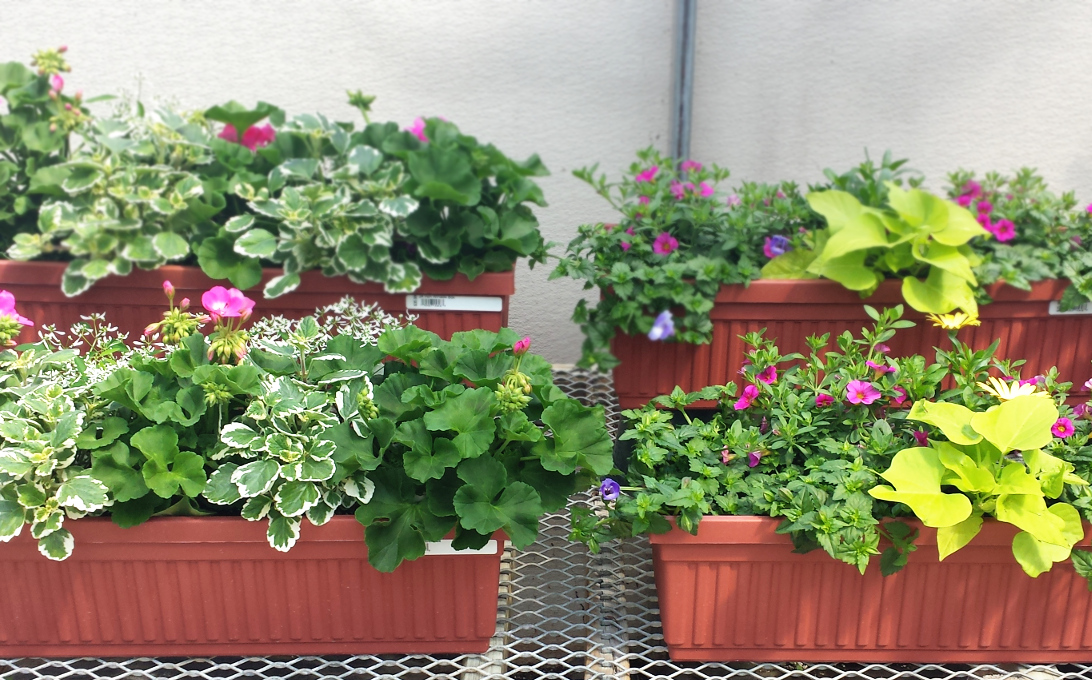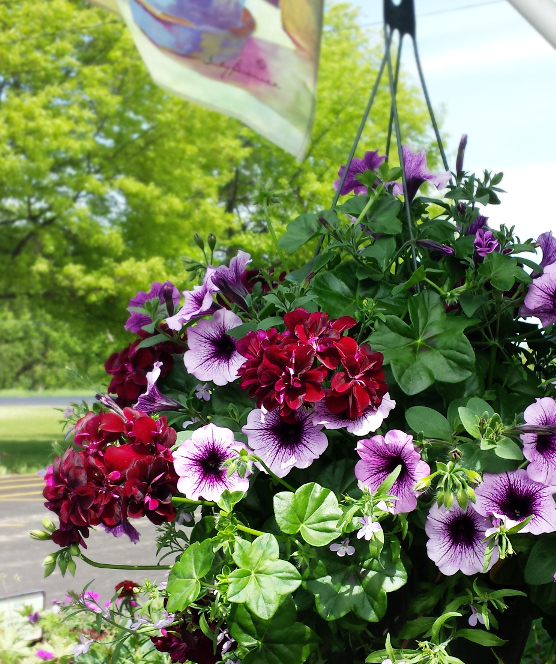 Container Gardens
Create instant beauty with lush container gardens from Kirby's.
These gorgeous containers are planted in April, so they're ready for your home as soon as the weather is warm!
Over a dozen combinations in a variety of color schemes, plants are chosen to harmonize in habit, and create a striking combination.
Available in 24" or 30" window boxes, 12" pots, 14" pots, and 14" hanging baskets.
- - - - - - - - - - - - - - - - - - - - - - - - - -
Talk to one of our Greenhouse Helpers about designing your own Container Garden. We'll help you choose the right plants for your location to create a beautiful and harmonious display. Plant it in our potting shed, or have us create it for you.
Memorial Day Pots
Here at Kirby's, we create 200 small containers for Memorial Day every year. Designed to suit a memorial plot, we use sturdy plants for hot sunny locations, and colorful shade plants for cool spots. Small eight inch pots are just $14.99, 10" green pots are $19.99 and the 10" terracotta pots are $24.99. Order one with your favorite plants and we'll create it for you!