Hanging Baskets
We're well known for our Big, Robust Hanging Baskets with plenty of colorful flowers for shade, part shade, or sun.
Complete Hanging Basket Variety List
Yellow Non-Stop Begonia Hanging Basket
Brighten up a shady spot, with colorful non-stop begonias. They come in pink, white, orange, yellow, or red.
Pomegranate Punch Superbells
Striking pink flowers with a contrasting dark burgundy splotch. Sun or Part Sun, avoid high winds.
Royal Velvet Supertunia
Royal Velvet is one of the most enthusiastic hanging baskets we grow! With regular feed and water, they can get very, very, large with tons of blossoms. Tolerates full sun (with lots of water) or part sun. Avoid high winds.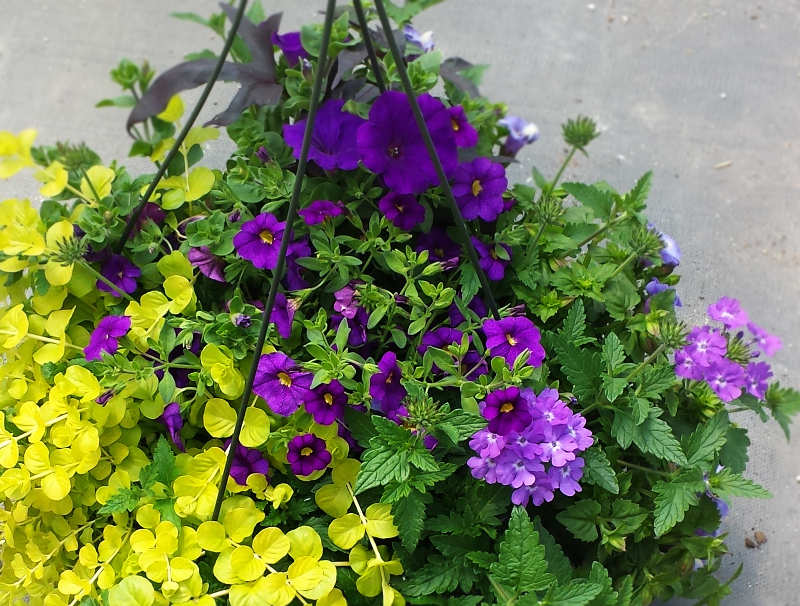 Mixed Hanging Basket, Purple
Full Sun or Part Sun, dark purple and medium purple contrasting with chartreuse and chocolate folliage.
Apricot Punch Hanging Basket
Superbells tolerate sun or part sun, and come in a variety of colors, including red, purple, grape punch, white, pink, light pink, orange, and yellow.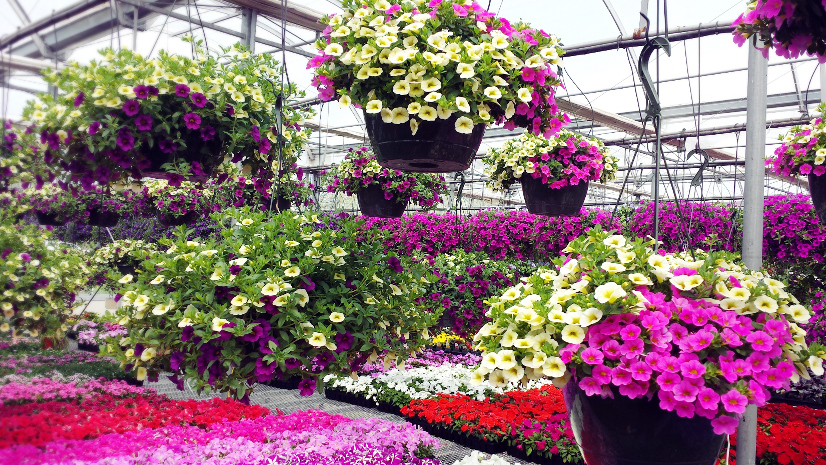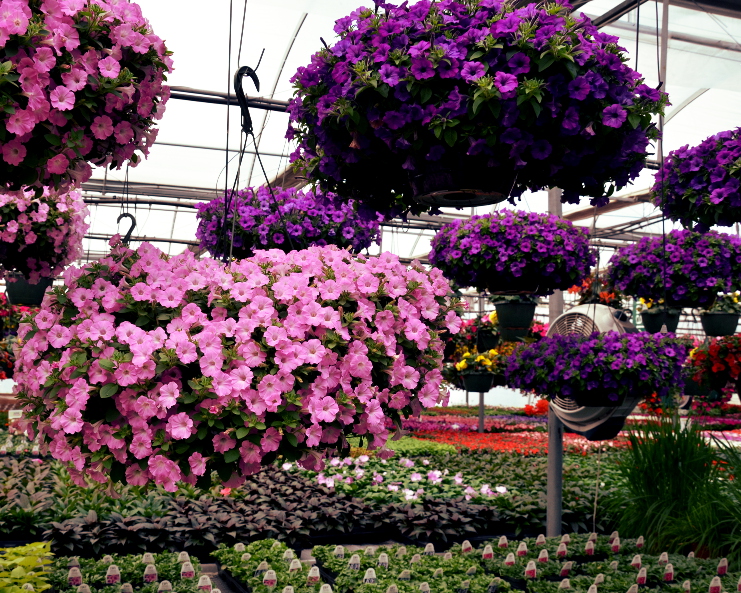 Supertunia Hanging Baskets
Large, blossom covered supertunia hanging baskets. Good for sun or part sun. Avoid high winds.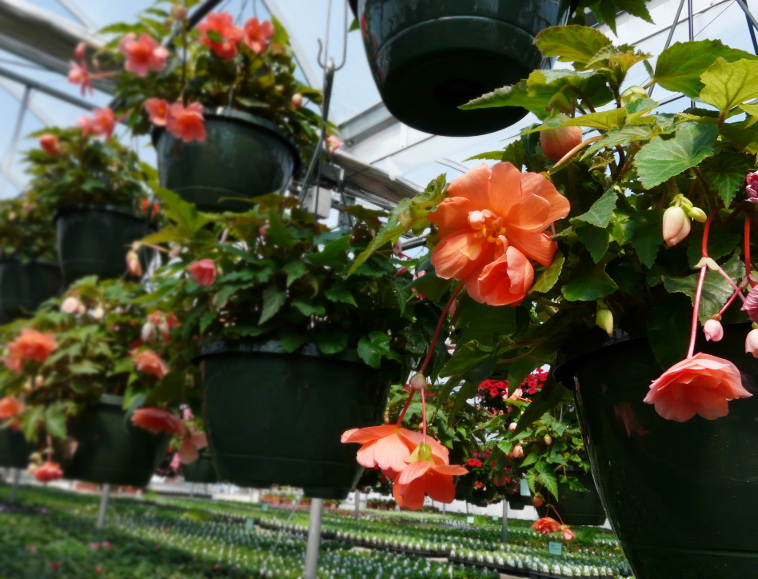 Peach Begonia
Non-stop begonia in a hanging basket with beautiful, pendulous blooms. Also available in Orange.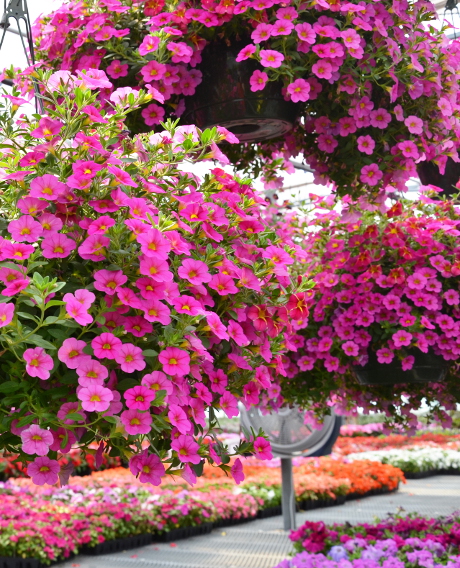 Torenia Hanging Basket
Torenia is a beautiful option for shade. Available in purple or blue (pictured), this bell shaped flower attracts hummingbirds.